They say necessity is the Mother of Invention… and that is the case with ZippyVote. The site was created 100% out of need: the owner of ZippyVote, Joe Lowers, needed a way to speed up audience voting for special contests. Joe is a standup comic who has been performing professionally for for over 28 years. He had his own headline show in Las Vegas for 10 years and while doing that in 2010 he created The World Series of Comedy, which is still going strong. The World Series of Comedy is one of the largest comedy festivals in the USA.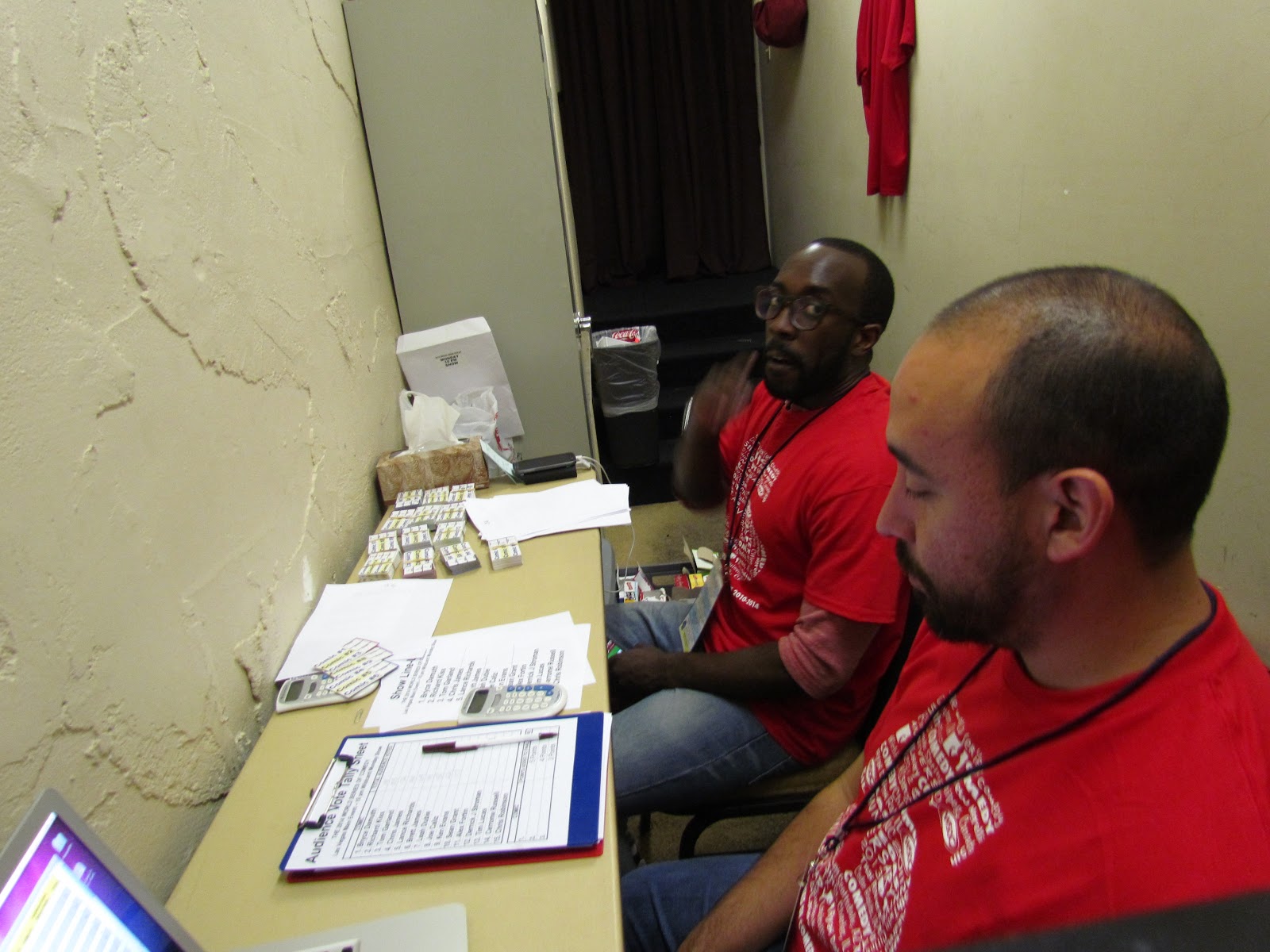 As with any contest, there are votes to be counted; both judge votes and audience votes. In the beginning, Joe and his team would 1) print out the names of the comics performing, 2) staple the sheets together, 3) cut the sheets into strips, 4) pass the strips of comics names out to the audience, 5) give everyone pens, 6) collect the ballots, 7) go to a secret room to count the votes, 8) put the votes into a spreadsheet to tabulate, and 9) check and recheck and if you were unsure about any part of steps 1 through 8, redo 1 through 8! It seemed like 3 days later when the festival was finally able to announce the winner to the sold out audience waiting to find out who won. This had to be repeated FOR EVERY SHOW – sometimes as many as 14 shows in a week!
This was back in 2010, and as far as Joe knew there was just no other way to tabulate the votes. It was a huge part of the festival and it took a ton of work and manpower. Over time, Joe would try to rework the system and make it better and faster just like the bionic man! Each year it would get a little better, but it was still way too much work.
Over the years of running the festival, Joe got better with website design, not because he wanted to, but because he had to, in order to keep the festival alive. In 2015, Joe created ZippyVote.com for The World Series of Comedy to use in order to make his life easier. It was pieced together on the back end and still took a lot of work to upload all of the comedians' names to the site, but this work could all be done before a Contest and the audience voting was super easy. Audience members just went to ZippyVote.com on their phone to log in and vote. The votes were sent to a Google spreadsheet and the festival could figure out the winner super fast. As an added bonus, the website collected the email addresses of the audience members and the festival could now market tickets and merchandise directly to them. The World Series of Comedy was able to count their votes, and nothing else had to be done. That's it, end of the story.
Not so fast! As the festival grew, more and more people would use ZippyVote and ask if they could use it for their own Contests. Each year, Joe would simply say no, it's just for the festival. Eventually, after repeated requests to use the voting system, Joe thought: "Could this be more? Could this help other festivals and contests just like it helps The World Series of Comedy?"
How did Joe come up with the name ZippyVote you ask? Well, Joe and his wife were trying to come up with a very simple name so audience members could type it in fast and remember it, and they wanted it to be a ".com". Sitting at his computer trying all kinds of domain names, it seemed everything was taken. Then their cat walked by. The cat's name is Zippy. So Joe gave it a try and ZippyVote.com was available, so he bought it.  Now, their cat thinks he's better than the other pets because he has a website!
In 2018, Joe started doing the work it would take to make this happen. He knew what he wanted the site to be able to do, since he was doing it already for his festival, but he had to find someone who could build a website that could do what was in Joe's head – no small task! Over a year's worth of work has gone into re-engineering the site and Joe is very proud that ZippyVote.com can now be used by anyone who needs to vote on anything.